★★★★★

"Miki Miette is my go to for comfortable clothing and we love that they go up to a size 14!"
★★★★★

"Our family love Miki Miette! This brand always has the softest fabrics and I love the fact that the clothing is long lasting and I can use them from child to child. Amazing quality and amazing whimsical design"
★★★★★

"I love that Miki Miette clothing is both stylish and well made. I was extremely impressed with the quality and loved the packaging the clothes came in. I would recommend this brand to any mom who wants their child to stand out with quality and stylish clothes."
★★★★★

"We love how soft and comfortable the fabric and fit is. Also through multiple washes, they stay in great condition and never wear out. Great quality and investment."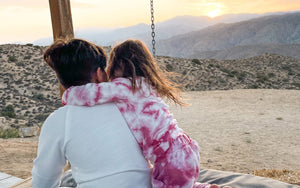 What started off as a tiny love project for our first-born has now grown into our special brand. Learn more about us, our vision and philosophy 💖